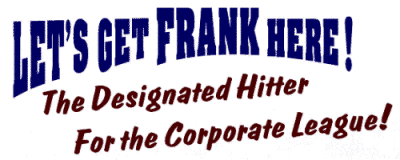 Client Comments:
"Ron Frank didn't just get a base hit at our conference -- he knocked it clean out of the park! What a wonderful, inspirational performance, jam packed with practical, easy to implement suggestions. We can't wait to have him back again!"
Debra B. Sol, MA Ed, Dir. of Training & Development, Time Warner Cable
"...let me express my sincere gratitude for your presentation... it was quite obvious how much time and effort you put into developing your presentation to encompass the theme of the conference...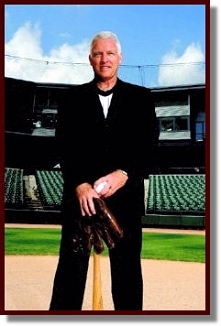 intensity and energy that was projected throughout your presentation... dynamic approach... enthusiastic style that captivated their thoughts and in some instances--their emotions... genuine and motivating..."
Greg Herbert, Office of the Attorney General
Program Chair, 2003 Summer Conference, TX St. Agency Business Admin. Assoc.

"There are all kinds of motivational speakers available in today's marketplace. There are the storytellers, the coaches, the cheerleaders, and the sages. Ron Frank somehow manages to be all of those at once, stitched together tightly like a fresh, brand new baseball. He is a rare treat! His presentation was a grand slam!
Alan Smith, NDIC

"The way Ron Frank told his stories, I could have sworn I was right there in the ballpark. I could smell the hot dogs, taste the relish and hear the crowd! What a wonderful experience!"
Phil McCoy, CEO, FFI Imaging Systems, Overland Park, KS

"Ron Frank is an incredible speaker that captivates an audience. His honesty and passion for motivating and engaging an audience is so refreshing and unassuming that audiences love him and leave with a sense that they know him personally... highly recommended..."
Betsye Witcher, PHR. Director of Human Resources, Dave Pelz Golf